In addition to the band's recently announced shows supporting Guns N' Roses, Wolfmother have added three extra North American shows in July.
First, the band will visit the Double Door in Chicago, Illinois on July 10th, before playing their two shows with Axl Rose and co. on the 12th and 14th in Philadelphia.
They will then play New York City's Webster Hall on July 15th, before wrapping up the pit-stop tour at Lee's Palace in Toronto, Ontario, Canada two days later.
Tickets are available now; links can be found on our tour page here.
It has today been announced that Wolfmother will support Hollywood hard rock legends Guns N' Roses at two shows on their "Not in This Lifetime Tour", which is making its way across the United States.
The Australian trio will join Axl Rose, Slash, Duff McKagan and co. on 12th and 14th July at shows in Pittsburgh and Philadelphia, Pennsylvania, respectively. Other high-profile support acts on the tour include Alice in Chains, Lenny Kravitz and, somewhat oddly, dubstep producer Skrillex.
Tickets for the shows are available here: Pittsburgh, Philadelphia.
Wolfmother have today announced a string of European shows set to take place in November 2016. The tour, which includes ten dates in five countries, extends the Gypsy Caravan Tour until almost the end of the year.
Beginning in Budapest, Hungary on November 9th, the tour will later move onto the Czech Republic, Austria, Germany and Luxembourg, before the band return to Germany to finish the tour in Bremen on November 26th.
Wolfmother are currently taking a break from their busy touring schedule, but are due to return in August with performances at festivals in Germany, Belgium and more countries in Europe. Check out all of the band's current tour dates, complete with links to purchase tickets, here.
Wolfmother November 2016 European tour dates:
November 9 at Akvarium Club, Budapest, Hungary
November 10 at Roxy, Prague, Czech Republic
November 11 at Event Center, Hohenems, Austria
November 15 at Batschkapp, Frankfurt, Germany
November 16 at LKA-Longhorn, Stuttgart, Germany
November 18 at Capitol Hannover, Hannover, Germany
November 21 at GARAGE, Saarbrücken, Germany
November 22 at Jovel Music Hall, Münster, Germany
November 25 at Den Atelier, Luxembourg City, Luxembourg
November 26 at Aladin Music Hall, Bremen, Germany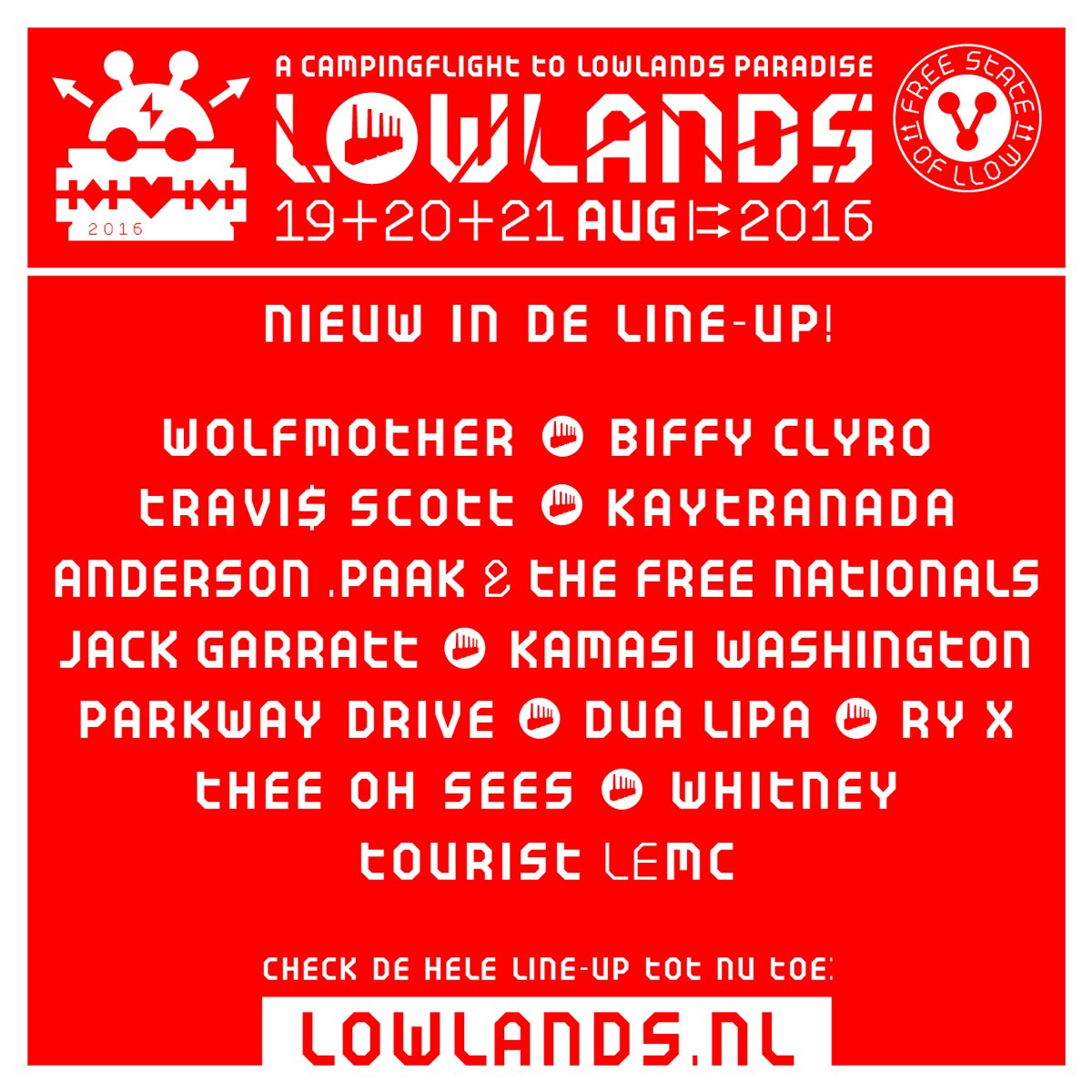 Over the last few days, Wolfmother have been announced for performances at numerous festivals in the United States later this year.
Adding to their current string of appearances at festivals such as Rock on the Range in the summer, the band will play at LIVE 105's BFD in Mountain View, California on June 4th and 91X's X-Fest in San Diego California the next day, and will later appear at Dutch festival Lowlands on August 20th.
Undoubtedly one of the highlights of the band's touring schedule, Wolfmother's show at Lowlands in Biddinghuizen is their second, having played there back in 2006. This year, the festival sees high-profile appearances from Muse, Biffy Clyro and more.
Wolfmother will also play at the TuneIn Sessions Showcase, part of the South by Southwest festival, in Austin, Texas next week (March 17th). More details are available here.
Now that it has been out for a couple of weeks, we want to know: what is your favourite song from Wolfmother's latest album Victorious?
Whether it's the anthemic title track, the serene 'Pretty Peggy' or the broody 'Eye of the Beholder', Victorious seems to have great support from start to finish in equal measures.
Have your say by voting for your favourite below, then leave a comment or pop over to our forums to discuss!