Check it out, the official Wolfmother site has a new look – and I have to say, it's a damn site easier to navigate around than the last one! It's got a much clearer listing of tour dates (though not as good as ours, in my opinion!) with a nice feature of being able to add a comment on each. The News section is also much clearer and more 'blog' style. Photos and Videos sections are still being worked on.
Also highlighted on the site this evening are a number of acoustic performances and signings – if you are in the area, check them out! Details after the jump. [Read more]
And of course in various places around Europe too! Although those from the country of the Red Sun have had a two day head start! And those from United Kingdom have to wait until the 26th, and those in the US of A have to wait until the 27th!
I've already got my iTunes copy and Deluxe edition (and waiting for the vinyl to come in).
If you didn't pre-order it on iTunes, you would have noticed you're not able to get the Jimi Hendrix cover of "If 6 Was 9", however, you're in luck because another edition of Cosmic Egg has appeared on iTunes as the "standard edition" of Cosmic Egg with bonus tracks: "Sundial (Acoustic)", "Don't Let It Bring You Down" (a Neil Young cover) and "Mannish Boy" – another Jimi Hendrix cover. Those who DID pre-order the album on iTunes can still get these bonus tracks indivually.
What is most exciting now though is the email Wolfmother has just sent through it's mailing list.
The bell does toll, the train has left the station and thy day hath arrived, Cosmic Egg the triumphant 2nd album by Wolfmother, is out today and available at all friendly physical and cyber retailers.

Cosmic Egg represents a giant leap forward for Wolfmother from their self-titled debut record and a bold step into the unknown. Shamelessly running the gauntlet of heaviosity from melancholic, piano-led laments to thundering heaving rock, Cosmic Egg shows reveals every colour in the Wolfmother rainbow as a vivid, blindingly good time.

Preceded by the ripping first single New Moon Rising, the 12 track album is now available in an array of wondrous formats. You can pick up a copy of Cosmic Egg as a standard 12 track CD, a deluxe 16 track digipak CD, double gatefold vinyl and of course, as a deluxe digital version with a bonus track through iTunes. If that isn't enough for you, there will be a lush box set to follow in the new year.
A lush box set?! I've already bought three editions of the album already! (iTunes, Deluxe and Vinyl) And the prospect of a box set is making it look like it's going to be 4!
We'll have to wait until the new year for it's release, but even with a new Wolfmother album already in my hands, I'm still just as excited (damn you good marketing strategy!).
More news as it comes!
At 9am tomorrow morning, tickets go on sale for the UK tour in January. You might have already ordered in the presale, but if not, go and grab your tickets quick as I expect some venues will sell out fast.
Click here or the image below!
ps – after watching the band rock London's Coronet last night (my 4th time), I can highly recommend seeing them!
Well it seems I was premature in announcing just the UK leg of the tour, the band will also be visiting a variety of European cities during Jan and Feb 2010 too! See full list below:
Jan 13th Dublin, Olympia
Jan 14th Glasgow, Academy
Jan 15th Newcastle, Academy
Jan 17th Manchester, Academy
Jan 18th Leeds, Academy
Jan 19th Birmingham, Academy
Jan 21st London, Brixton Academy
Jan 24th Belgium, Brussels Cirque Royal
Jan 25th France, Paris, Bataclan
Jan 26th Holland, Tilbourg O13
Jan 28th Switzerland, Zurich, Volkhaus
Jan 29th Germany, Munich, Backstage Werk
Jan 30th Germany, Cologne, Live Music Hall
Feb 1st Sweden, Stockholm, Berns
Feb 2nd Denmark, Copenhagen, Vega
Feb 3rd Germany, Hamburg, Grosse Freiheit
I already mentioned that presale tickets for the UK at least will be here. Now whether that includes the rest of Europe, I guess we'll find out on Wednesday!
For those residents of this cold, rainy little island that aren't going to be lucky enough to see Wolfmother this Wednesday in London, fear not! Buy yourself an early Christmas present and get a ticket for the upcoming UK, 7 date, January tour.
Jan 13, Dublin, Olympia
Jan 14, Glasgow, Academy
Jan 15, Newcastle, Academy
Jan 17, Manchester, Academy
Jan 18, Leeds, Academy
Jan 19, Birmingham, Academy
Jan 21, London, Brixton Academy
And amazingly, you can buy tickets from the very date the band plays the Coronet – this Wednesday. Exclusively on presale at 9am, October 21, here.
Yes folks! If you were like me, desperate to hear the long awaited second album.. Well I can tell you that the wait is actually over!
After a 4 year wait, new band and further delays on top of the original release date, the band have decided to all the full album on to MySpace for all fans to listen to!
What on earth are you still reading this for? GET TO MYSPACE NOW! 
Enjoy fellow wolfies!
P.S. I can confirm that it is amazing.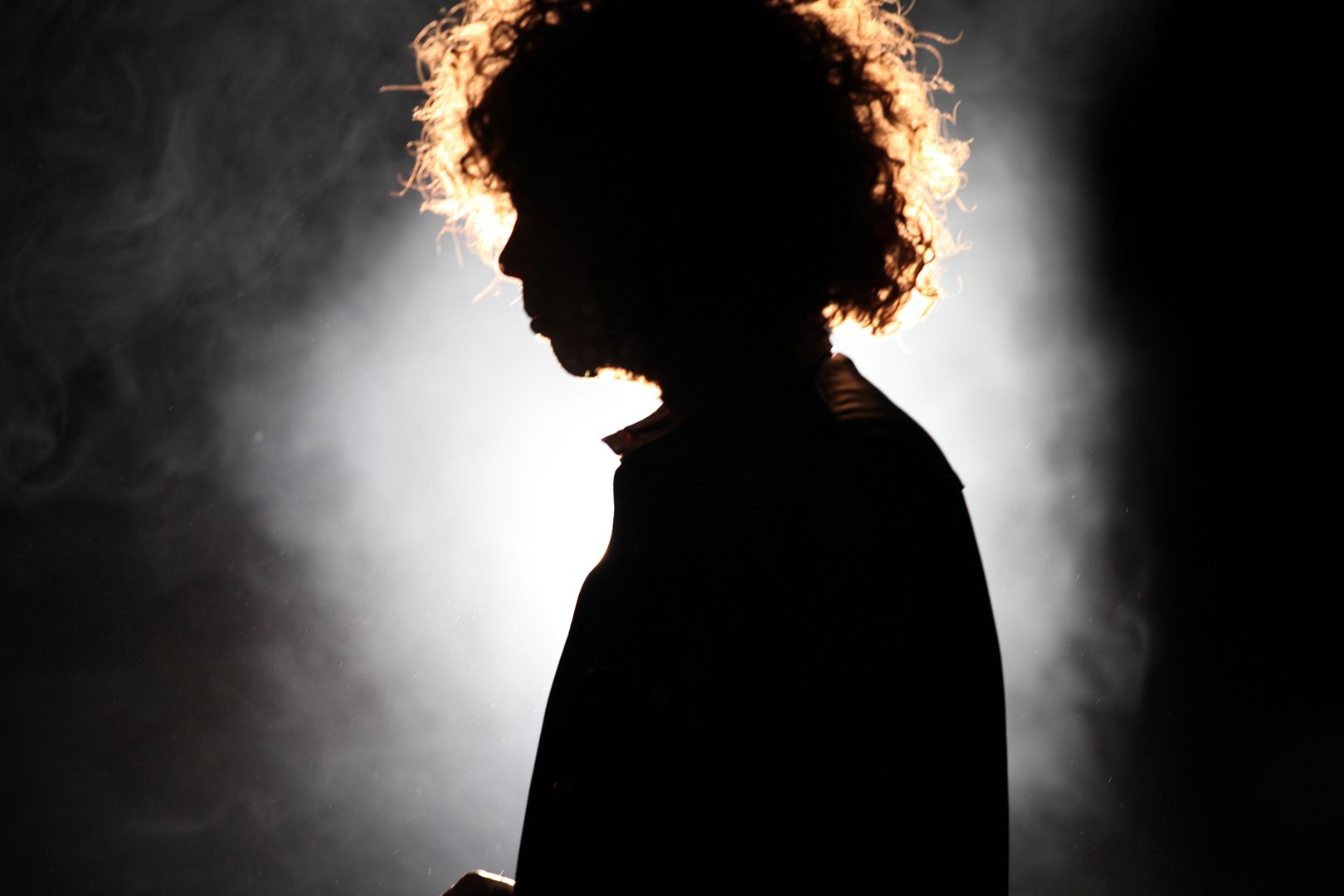 Wolfmother have just published a new blog/update on their myspace and facebook respectively.
Hurrah, it's here! You've been taunted with the teaser, now prepare your eyes for the kaleidoscopic visual feast that is the "New Moon Rising" video, premiering now…

An onslaught of colour, effects and cut up animation, the "New Moon Rising" video was prepared by New Zealand directors Special Problems, and is an arresting display of psychedelic voodoo and the perfect jump off point into the world of the new record, Cosmic Egg.

The worldwide online premiere of "New Moon Rising" will come courtesy of our friends at Pitchfork.com.

And as a special treat for those in Australia, the television world premiere will be made from MTV at 5:00pm AEST, repeating exclusively for 24 hours.

Enjoy.
I haven't been able to find the video on Pitchfork, and I don't have MTV, and I'm a bit confused, are they saying that the video will be on repeat on MTV for 24 hours?
If you tune into Triple J this week, they'll be playing songs from Cosmic Egg at random intervals during the day every day this week.
They've already played "White Feather", "California Queen", "Sundial", "10,000 Feet", "Far Away", "Pilgrim" and "Phoenix" today alone, so tune in and get a taste of the new album before it hits the stores in 11-17 days (depending where you live in the world). For those who don't live in Australia, listen to their web stream.
Here's what Triple J had to say about Wolfmother's new album:
The sprawling musical beast that is Wolfmother, has resurfaced with a new line up, a new direction and a brand new album; Cosmic Egg.

It's a record that strikes a balance between the band's trademark psychedelic riffery and a more scuzzed-out stoner rock sound. Cosmic Egg was recorded by the four-piece in LA with veteran producer Alan Moulder (Smashing Pumpkins, NIN, MBV, JAMC).

All up, this is a remarkably assured follow-up record, and our feature album all this week on triple j.
Courtesy Pretty Monkey Studio.
Transmission #5 is a short one, but amusing!