Legendary guitarist Slash is currently completing the Australian leg of his Apocalyptic Love World Tour with vocalist Myles Kennedy and backing band The Conspirators, which kicked off with a show at the Brisbane River Stage last night (August 23rd). Wolfmother frontman Andrew Stockdale appeared at the show, performing lead vocals on the song 'By the Sword', on which he was featured for Slash's self-titled debut album in 2010.
Tweeting shortly after the show, now-constant frontman Myles Kennedy declared that "Andrew Stockdale killed it tonight in Brisbane. Super talented cat. It's always a pleasure to hear him sing with the band."
Stockdale has previously performed the song live with Slash and co. a number of times, in April 2010 in Melbourne and in Brisbane in March last year, as well as on a number of TV appearances. The singer is currently in Australia with Wolfmother, recording the band's third studio album.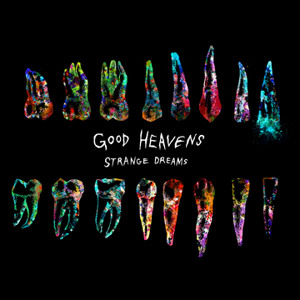 Blogging for radio station Triple J, which is currently in the middle of a catfight with Andrew Stockdale, Good Heavens frontwoman Sarah Kelly has provided a guide to the band's debut album Strange Dreams, released last week.
Warning listeners that "These songs and ideas are not for the faint of heart", Kelly has provided backstories and information for every song on the album, including recent single 'It's Not Easy Being Mean'.
The full feature can be read here. Check back to Wolfmother.net and WeLoveChrisRoss.com for more information soon… and yes, we will have Wolfmother news as soon as humanely possible!
After leaving Wolfmother in August 2008, former members Chris Ross (bass, keyboards) and Myles Heskett (drums) have tried their luck in a number of musical projects, including Doom Buggy and Palace of Fire, and have now returned with their latest group, Good Heavens.
With Sarah Kelly at the helm on vocals and guitar, Good Heavens released their debut single on July 17th through Australian independent label Rice Is Nice Records. 'It's Not Easy Being Mean' is taken from the group's upcoming debut album Strange Dreams, which will be released on August 17th, and showcases the trio's mid-paced, grungy sound featuring Kelly's powerful vocals on top of the experienced rhythm section of Ross and Heskett.
Good Heavens' official biography can be read on the group's page on the Rice Is Nice website, here, and the band can also be found on Facebook and Twitter. As usual, be sure to discuss this story on our forums, and stick with Wolfmother.net for more news and updates!
It seems that Wolfmother and Australian radio station Triple J are at odds with one another, following an outburst by frontman Andrew Stockdale at the band's recent Splendour in the Grass performance.
During the group's set, which included hits like 'Woman' and 'Joker & the Thief', and new track 'Keep Moving', Stockdale levelled criticism at the station for not paying attention to the group's early demo, and subsequently ceasing to play their material when public interest in their music decreased. Describing the station's staff as "Left-wing conservatives sitting up in their offices on their government-paid wages", he concluded his speech with the statement "Triple J can go fuck themselves!".
He later took to the official Wolfmother Twitter page to respond to a tweet from the station pointing out the male dominance of the crowd at the show, a claim he described in reply as "100% consistently lame". Triple J presenter Tom Ballard and comedian Rhys Nicholson have responded negatively to Andrew's statements, with a number of fans defending him on Twitter.
Triple J and Wolfmother have in the past shared a relatively positive relationship, with a number of interviews and up-to-date news stories given exclusively to the station on a number of occasions. The band also won the 2005 J Award for Best Australian Album for their self-titled debut, and were named a record eight times in the Triple J Hottest 100 in the same year, with two entries in the top ten. It remains to be seen how this latest development will affect their future collaborations.
Wolfmother have one more date left on their current touring cycle, supporting The Smashing Pumpkins at Melbourne's Hisense Arena tomorrow (August 2nd), and are expected to return to working on their anticipated third album thereafter.
Wolfmother.net will bring your more updates when they are available. For now, why not discuss this story on our forums!